Our professional pool fencing specialists can come to your home and answer any of your pool safety questions before any work begins. Quality is always our first goal and that is why we can offer a lifetime warranty on all of the pool fences we install. We understand the enormous trust you have placed in us by choosing our pool fencing to protect your children. Our swimming pool fencing safety systems are priced to fit your budget. So give us a call to schedule an appointment to get a no cost estimate.
Pool Safety Nets
Pool safety nets provide a safe barrier to protect babies and young children while preserving your view. Our nets are designed to allow easy removal and re-installation over the pool, with a series of pulleys and ratchets that allow the average person to remove and re-install the net over the pool. Our nets also provides a net roller so a user can roll the net up and store it easily in a safe place when not in use. Call us today to get your custom pool safety net estimate.
Pool Rules
Always have adult supervision.
Keep a portable telephone near the pool.
At least one adult family member should know CPR.
Never swim when there is lightning or thunder.
Do not allow running on the edge of the pool.
Keep large floating toys out of the pool – they block the view.
Keep deck areas free of clutter.
Teach all children to swim as early as possible.
Never allow young children to dive into a pool.
Install pool lights for night vision.
Have a clear view of the pool from inside your home.
Remove automatic vacuums from the pool before swimming.
Keep pool chemicals locked away.
Never allow extension cords near a pool.
Make sure your babysitters can swim – have them show you.
Always install a swimming safety fence, net, or cover.
Verify your swimming pool safety device is installed properly.
Keep your pool fencing in place – always. Only remove pool fencing for maintenance.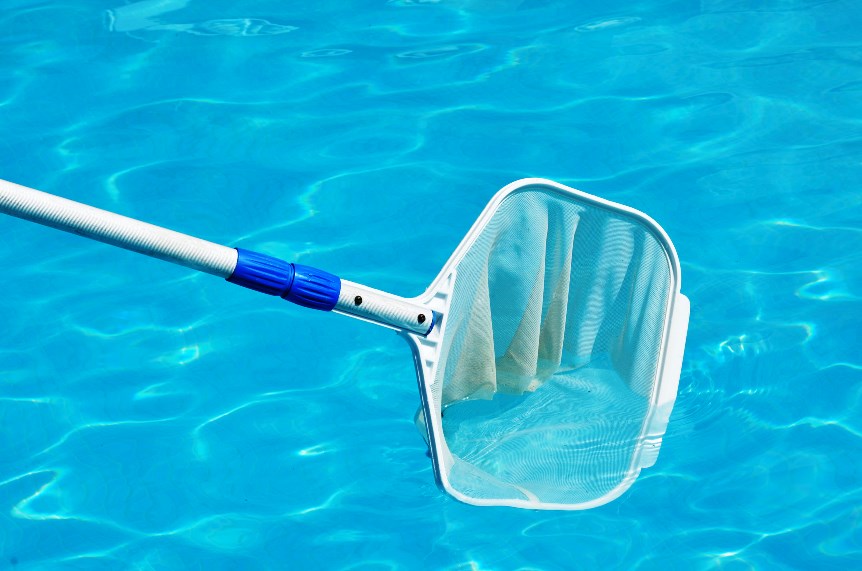 Everyone's favorite place to be in the summer is a swimming pool. To enjoy your pool completely it should be free from fungus, algae and other dirt and debris. Also the chemical balance should be correct as not to harm swimmers and the pool itself. You may think that...